Next open January 2024
Unlock the secrets of user friendly forms without doing years of research
An online course for UXers, content designers and frontend developers who want to learn proven patterns that increase completion rate (even for supersized forms).
Or take the free Form Design Mastery Crash Course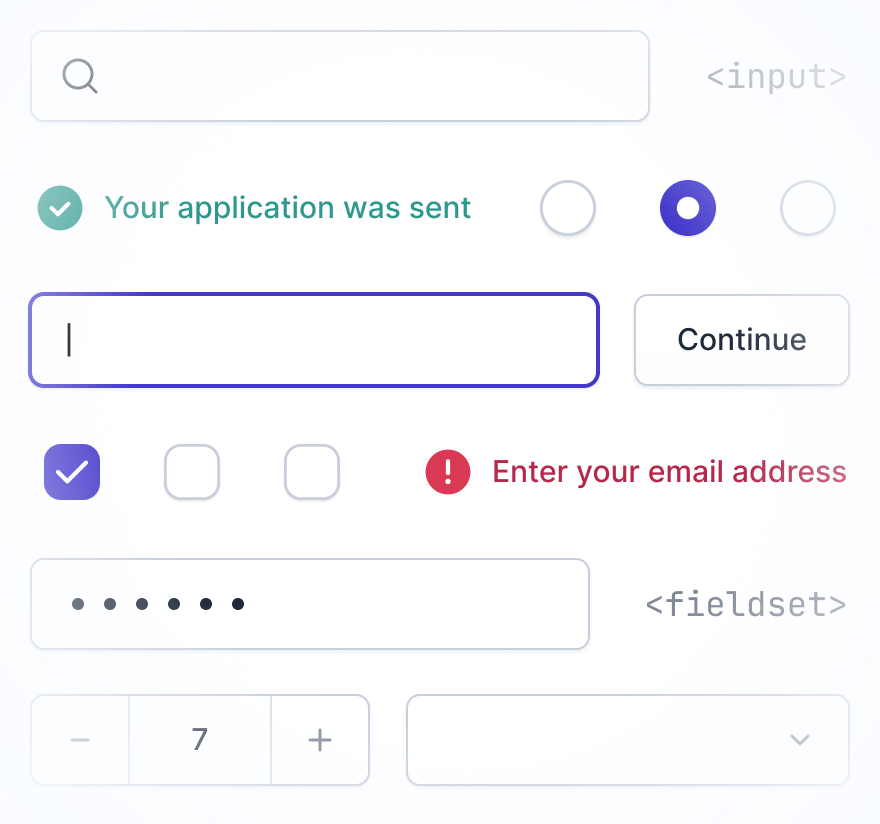 "Adam's course is worth every penny. The lessons are backed by solid research and rationale. Since following Adam's guidance, our conversion rate has increased significantly."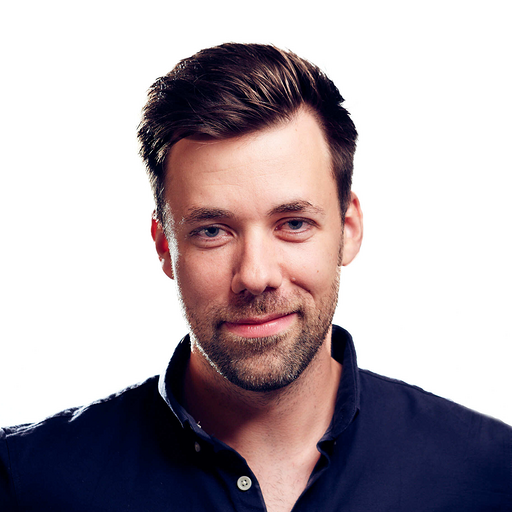 Is this you?
Your forms are full of complexity and you want to know exactly how to simplify the entire journey at every level of detail
Your form has a lot of unnecessary fields and it's a challenge to convince stakeholders to remove them
You're quite comfortable with basic forms but you're less clear about how to design complex, multi-step, supersized forms
Your colleagues constantly suggest inaccessible patterns and it's a hard to convince them to do otherwise
You need to take the Form Design Mastery 6 Week Challenge.
Why I made this course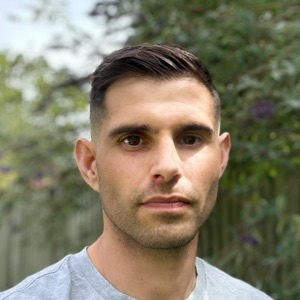 I'm Adam, a designer and frontend developer from London, UK.
My mission is to create products that avoid unnecessary complexity and work for everyone.
I've been doing just that for over 20 years for the likes of Tesco, BBC, Just Eat, and more recently GOV.UK.
I've always been obsessed with forms. I became so obsessed that I wrote Form Design Patterns for Smashing Magazine.
While I don't claim to know it all, I have helped 100s of UXers, content designers and frontend developers transform the way they design forms (and the surrounding product).
I redesigned the checkout journey for the world's leading digital takeaway delivery service and increased orders by 2 million a year (that's orders not revenue).
And I redesigned an appointment booking journey for one of the UK's largest GOV.UK services and reduced completion time from 6 minutes to 1 minute.
I've watched 100s of users fill out forms. I know where they struggle. And I can tell you the same design mistakes happen again and again.
But it's taken a lot of effort to get to this point:
I've spent a crazy amount of time coding, designing, prototyping, researching and learning what works and what doesn't

I've spent loads of time trying (and failing) to convince my colleagues to do good design, not just make things look pretty

I've read many articles/books on form design but often the practical advice is missing or worse it's wrong or misleading
If any of this sounds familiar to you…
You'll love the Form Design Mastery 6 Week Challenge.
What you'll learn
Most courses are either theoretical or focus mainly on aesthetics.
But this course is different. It's a practical and holistic course covering interaction design, content design and service design. And some frontend development.
Everything you need in real life to be able to:
Analyse complex, real world form flows, and fix the issues you find quickly
Design accessible interactions that work on mobile and desktop
Help users recover from errors using quality validation patterns
Write clear, concise content for labels, hints and error messages
Justify the inclusion of every field and get stakeholder support
Prototype forms quickly and collaboratively with lo-fi tools that anyone can use
Influence your team to carry out good form design
Make forms easy to complete
Watch a few of my free mini lessons
Using statements instead of questions
Avoiding conditionally revealed hint text
Changing an uploaded file
Weekly lesson plan
Nail the basics
Unlearn so-called "best practice" patterns and master the foundations. Think labels, hint text, help text, input types, multi-input fields, input masks, button position, layout and more.
3 lessons, 32 mins • Missions
Question protocol
Learn the step by step process that will allow you remove unnecessary form fields and make sure your stakeholders listen to you. There's no better way to improve your forms UX.
3 lessons, 8 mins • Missions • Live Q&A
Form validation
Learn all of the low-level and high-level details of helping users recover from their lowest point in a forms journey. We'll look at the best time to validate, how to give users clear and accessible feedback, how to write error messages and more.
5 lessons, 27 mins • Missions
Multi-step forms
Handle longer, more complex multi-step form flows. We'll redesign a complex real-life checkout flow from start to finish. This will include the first time experience and users returning to buy again.
5 lessons, 38 mins • Missions • Live Q&A
Shorthand form syntax
Learn how to designing forms super quickly and collaboratively using tools that anyone can use. Once you have the patterns from other lessons this allow you to focus on the most important details of your form.
2 lessons, 9 mins • Missions
Supersized forms
Deal with forms that take hours, days or even weeks to complete. We'll look at vital patterns that guide users to completion in long and unwieldy forms. Things like how to help users pick up where they left off and how to mark tasks as complete.
2 lessons, 18 mins • Live Q&A
Asking for dates and stopping multiple submissions
We'll look at the best way to ask for dates and exactly how to design a date picker. And we'll look at how to stop users from submitting more than once (without disabling the button).
2 lessons, 16 mins
Take a look inside the course
Here's a quick video tour showing what you see after you sign up:
What you'll get
This program is a lot more than a course. It's everything you need to design forms that actually work without doing years of research.
You get:
22 video lessons to watch in your own time
3 live Q&A calls to ask questions and get design feedback
6 hours of Q&A calls from previous cohorts to level up quickly
Form Design Mastery Community to discuss ideas with other experts
Form Design Mastery Cheat Sheet containing 48 rules to reference easily
Form Design Mastery Question Protocol template to justify every question you ask and collaborate with stakeholders
Form Design Mastery Shorthand Syntax template to prototype quickly and collaboratively
iOS and Android app to access everything on mobile
What former students say
Adam's course is full of real world practical takeaways that I used to improve multiple journeys. Adam's lessons are useful, interactive and engaging. Highly recommended.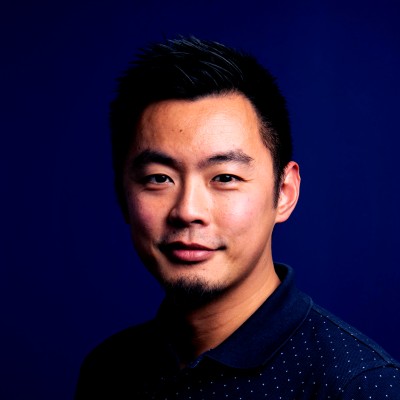 Adam's Form Design Masterclass was great. I'd highly recommend it to frontend frontend developers and interaction designers who are serious about making stuff that works properly for everyone.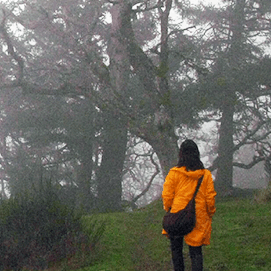 I highly recommend this course because Adam's approach is very pragmatic and practical. No fads, always gets to the essence of the problem. The patterns in this program will still work 10 years from now.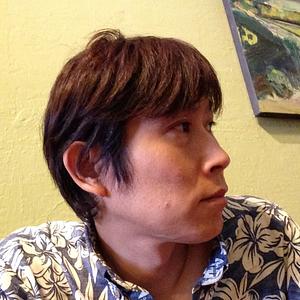 Forget flashy Dribbble designs, Adam's program is essential for anyone wanting to design great forms. Adam's course is worth every penny. The lessons are backed by solid research and rationale. Since following Adam's guidance, our conversion rate has increased significantly and our stakeholders are delighted.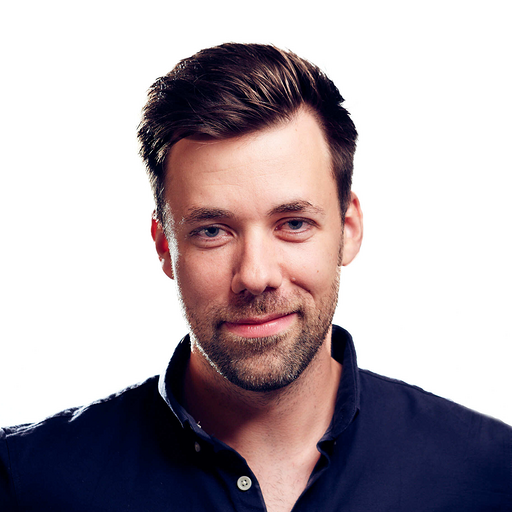 I highly recommend this course. Adam's knowledge of form design is insane, and he imparts this knowledge in well-thought-out lessons. The weekly Q and A calls offer a space to share real-world challenges, and Adam collaborates with the group to provide insights and explore solutions.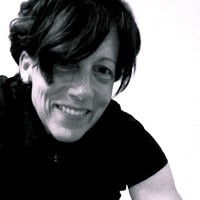 As a frontend dev, I was aware of many problematic form patterns to avoid. But I didn't know what patterns I should use instead. That's no longer the case because Adam has equipped me with solutions to build great forms. I'd recommend the course to anyone who believes in building accessible, robust and useful products for the web.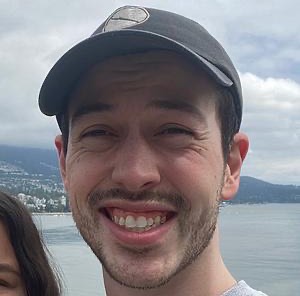 Before taking the challenge, I felt like I couldn't confidently explain my design decisions. Now when someone questions my design, I'm able to confidently communicate every aspect of the approach in a simple way. The challenge has made my life so much easier and I'm really looking forward to seeing this community grow.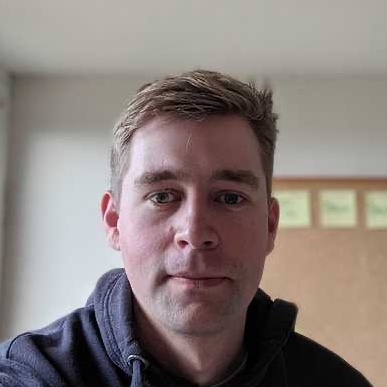 I highly recommend Adam's form design mastery course. He brings real-life examples to the course and backs up design choices with real data. I work in a space where quantitative data is king, and since employing some simple changes around field labels and removing unnecessary form steps, we've seen an increase in qualified form completions on our sites.

Adam's Form Design Mastery course is a must for anyone who is in the business of designing and building forms that convert and work accessibly. Even as a very experienced designer myself, the tips and discussions really helped give me a deeper level of understanding and techniques that I'll be using going forward. The recorded lessons are well structured and the weekly Q&A sessions are brilliant!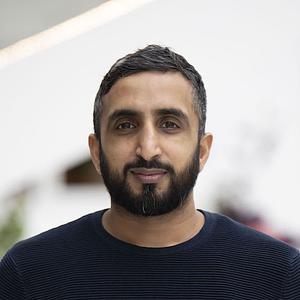 Before taking the challenge I struggled to arrive at clear ideas on how best to design forms in varying situations, so I lacked confidence when presenting my ideas with stakeholders. Since taking the challenge I feel confident I'm making the right decisions. As well as that I feel I have access to a friendly community with experience in different types of form challenges that I can ask for help when faced with a challenge myself.

Having taken countless design courses, the one course I always recommend to my colleagues is Adam's form design masterclass. Plain language ✓ Accessiblity ✓ Breaks down the why and how, not just the what ✓. Adam is superb at explaining things in ways anyone can pick up and understand. Being able to interact with Adam and get a deep dive into his research and rationale was wonderful. This course is absolutely worth the investment. His worked has helped me build out a career in design and for that I'm eternally grateful.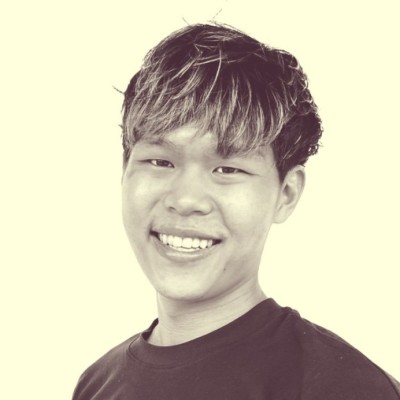 Being able to join Adam's course was a bucket list moment for me as a designer. Following his advice, we've seen abandon rate and exit rate decrease, whilst conversion rate has increased. I'm in awe of Adam's knowledge and expertise when it comes to form design. The data and insight we've captured through this whole process, from attending Adam's course to embedding it into our ways of working has helped us shape and develop our forms.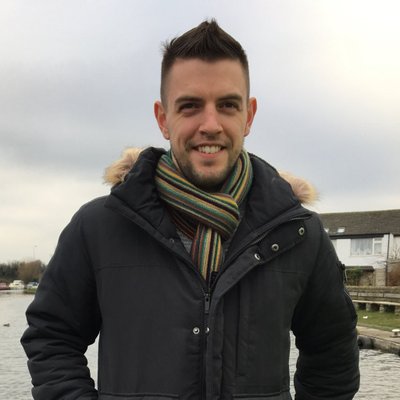 All of us have been on websites and had the unpleasant experience of filling out poorly designed forms. But what makes a good form? Is it layout? Is it typography? Is it text? Is it any of these or all of these? Attending Adam Silver's Masterclass on Form Design opened my eyes to the myriad factors involved in good form design. The best thing about the course is that Adam is able to back up all of his form rules with real life data. Good form design moves from the realm of art to science. You will not look at forms the same after Adam's course.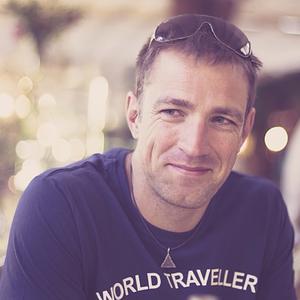 Adam's Form Design Mastery course provides clear guidelines and rules to reduce complexity, promote clarity and make things straightforward for users. The tools and techniques he teaches help ensure the right questions are asked, at the right time, in the right way. I also found the community to be welcoming, engaging, supportive and full of talented folk. Adam gave expert advice and focused coaching throughout. The course has helped me identify many improvements to our products. I'm confident that this will enable us to give users a more consistent, usable and accessible form experience.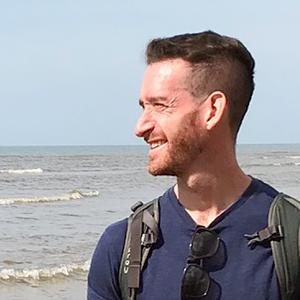 I've been always asking myself if the forms I'm designing are good enough...is this the best I can do? So, reading numerous articles, and attending webinars and courses still didn't help me to find the missing piece. Thanks to Adam's Form Design Mastery course now I've found a new perspective and a fresh point of view I have been searching for! I'd highly recommend this training because Adam has lots of experience that is based on research, well-thought-out interactions, accessibility, 'how-to' guidelines for development, and a welcoming atmosphere for brainstorming. Thank you, Adam!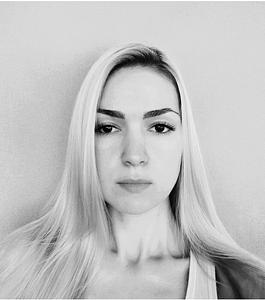 Before taking this course, my biggest struggle was being the single voice amongst 20+ teammates and stakeholders who constantly questioned everything I proposed. While I had some confidence already, the tools and techniques I've learnt have given me enough confidence to stand my ground. As a result, our forms have been drastically simplified in every way so much so that other areas of the business have reached out to my team for help. If you're on the fence about taking this course just know that the only outcomes for yourself, your organisation and your users are positive. Thanks Adam, the challenge flew by but I'm still getting value from the community to this day.

Everyone working on digital experiences should take Adam's Form Design Challenge (and read his book!). We need more proponents of the kind of "boring" (but wickedly effective) design Adam advocates for. My main reason I took the Challenge was to argue more effectively for this and I can confidently say I certainly added to the arguments in my toolbox. Adam's examples are clear, hard-hitting and full of helpful advice, including code snippets explained at a level every product designer should be able to understand. And even though I was very much a convert already, the Challenge definitely helped address some of my less-than-stellar practice and regain a commitment to simple and inclusive design at every level of detail.

I'm a dev with little design experience, so it was hard to confidently justify my design choices to stakeholders and involving them in the design process was messy and frustrating. But just after finishing the course, I delivered a government form in which stakeholders wanted to include 7 complicated form fields. Using techniques I learned from the course, I managed to negotiate that down to just 2 (with one of those being optional). This course is not just for people who make forms in civil service. The awesome thing is that Adam shows how these techniques and principles also apply to commercial services. On top of that, the course gives you access to a community of clever designers and frontend developers from all sorts of industries.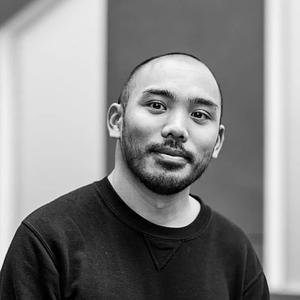 FAQs
Who's it for?
The challenge is designed to put an end to poor and confusing advice about form design. It's for UXers, content designers and frontend developers who've tried blogs and books and still haven't been able to get clear on what good form design looks like. Or for people who know a fair amount but want to hone their skills further.
When does the next cohort start?
January 2024
When are the live Q&A calls?
The live Q&A calls will happen on:
The exact times may change slightly to allow people living in different time zones to attend at a reasonable time.
What if I miss a week?
You can catch up later as I'll record the live Q&A calls.
What equipment do I need?
Google Docs (or similar)
Google Sheets (or similar)
Google Chrome (or another browser with devtools)
How much time do I need?
Each week's lessons and missions will take between 30 and 60 minutes. The live Q&A calls usually last 1 hour.
Will this only cover the basics?
No. We'll start with the basics before moving onto the more complex things throughout each week.
What if you don't cover solutions to my particular problem?
Great, I want to know what you want covered so that I can incorporate it into a lesson or address it in one of the Q&A calls. If you want to be sure before you join the course, send me an email.
Is the material only applicable to sites like GOV.UK?
No. While I'll show you a lot of things I use in the public sector, 99% of the patterns I share will work just as well in the private sector. In fact, I consider knowing them to be a competitive advantage for the private sector (as they make so many bad UX mistakes).
Do I need to know how to code?
Knowing some HTML would be a bonus, but it's not essential. I've had UXers and content designers who don't know how to code go through the challenge without a hitch. The reason I include code in my lessons is because UX is intertwined with code. But you can still gloss over the code snippets or pass them on to your frontend developers.
Is the course only applicable to websites? What about apps?
The course is primarily aimed at products, services and websites that people use through a browser. But the vast majority of what I teach is applicable to apps too.
Will there be homework?
Yes, there are missions for each week of the challenge. But you can still move onto the next week if you don't complete the mission.
Will I have instant access to all lessons from the start?
No, I will publish lessons on a weekly basis. This is to reduce stress and keep the Q&A calls focused.
How long will I have access to the content and community for?
For as long as I'm running the challenge (which I plan to be doing for many years).
What's the refund policy?
I know that this course and community will improve every aspect of your forms. But don't take my word for it. Take the course and apply the lessons. If after putting everything into practice you aren't seeing results, I'll work with you 1 on 1 until you do. There's no way to lose.
Have another question?
Pricing
Choose the right package for you.
Essentials
$597
Plus any local sales tax
Join waiting list
Become a forms expert
22 video lessons
Question Protocol template
Shorthand Syntax template
Pro
$697
Plus any local sales tax
Join waiting list
Become a forms expert
22 video lessons
Question Protocol template
Shorthand Syntax template
Form Design Mastery Cheat Sheet
Form Design Mastery Community
3 live Q&A calls
6 hours of previous Q&A calls
Premium
No spots spots left
$997
Plus any local sales tax
Join waiting list
Become a forms expert
22 video lessons
Question Protocol template
Shorthand Syntax template
Form Design Mastery Cheat Sheet
Form Design Mastery Community
3 live Q&A calls
6 hours of previous Q&A calls
45 minute 1 to 1 coaching call
Not ready yet? Take the free Form Design Mastery Crash Course.
"The one course I always recommend to my colleagues is Adam's form design masterclass. Being able to interact with Adam and get a deep dive into his research and rationale was wonderful. This course is absolutely worth the investment."